Purchase DVD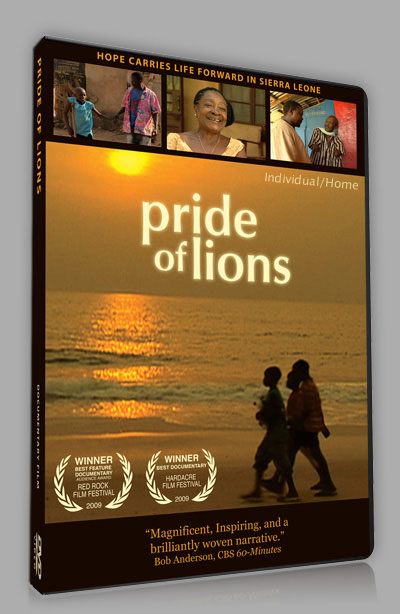 Please note that Home DVDs are for home and personal use of the film only and are not licensed for public or educational screenings.
Individual / Home
$24.99
Feature Length vs Broadcast Length, What's the difference?
There are two versions of Pride of Lions: 84-minute (feature length) and 52-minute (broadcast length)
In the shorter version John Woehrle has been removed along with two Sierra Leonean subjects.
The same synopsis for the 84-minute applies to the 52-minute, except there is only one American, medical student, Dan Kelly.
Pride of Lions is also available on Blu-ray as a special order upon request.
Standard First Class shipping $4.95 (3-5 days) will be added to all orders of a maximum of 2 DVDs within the US
Special Orders: more than 2 DVDs, Blu-ray, or special shipping needs please contact us or call (952) 261-3636