The Team
Co-Director, Executive Producer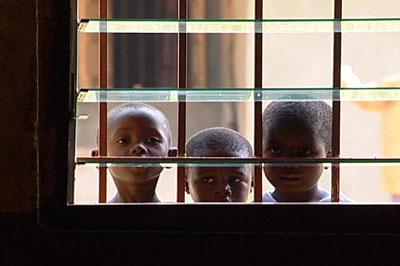 John Woehrle is a social entrepreneur and storyteller who has a passion for his work in Sierra Leone as co-founder of the Kposowa Foundation, founder of the NGO, Leonean Education Organization (LEO) in Sierra Leone, and he serves on the Board of Global Action Foundation.
He has an undergraduate degree in Sociology from the University of Minnesota and an MFA from the American Conservatory Theater in San Francisco. He is a member of the Pacific Resident Theater Ensemble in LA and a finalist in the McKnight Fellowship for Screenwriters with his first screenplay, West Metro. John has appeared on Saturday Night Live, various soap operas and in film, but his most memorable role is "Lenny" in Of Mice and Men. His director credits include a short independent film project and directing theater. John is currently creating a model for high school students to learn about social entrepreneurship and global development that includes service projects with an opportunity to travel to Sierra Leone.
Co-Director, Producer
Louise Woehrle is an award-winning filmmaker whose projects have found national and international broadcast and distribution through Showtime, PBS, and National Geographic in the UK, WTN in Canada and NHK in Japan. They have garnered several awards that include an "Emmy Award" for the dramatic short Grandfather's Birthday (executive producer and casting), directed by Gayle Knutson "Best Documentary" at several festivals for the feature documentary Poles Apart (co-producer/narrator), directed by Greg Stiever, and for the feature documentary Bushido (producer), directed by Bob Richards, winning "Best Documentary" at Lake Placid Film Forum and "Best Feature" at the Smmash Film Festival. She also won a "Telly" for the educational film What's it About? Her work as writer, director, producer has taken her team to Haiti, Hungry in Body-Hungry in Spirit, a documentary for Feed My Starving Children, to the homes of six hospice patients at the end of life, In Harmony for Life, also winning a "Telly Award", and into the complex lives of teens in the educational series Be Real. She recently served as producer, co-writer for the 1-hour educational documentary on diabetes among the Cree titled, Sweet Blood, directed by Shirley Cheechoo, winning "Best Documentary" (Education/PSA) at the 2009 American Indian Film Institute. Louise is a producer on Shared Souvenirs, directed by Mara Pelecis, and served as a producer on the documentary Changing Keys, airing on PBS, winning a "Remi Award" at 2009 Houston WorldFest. Her latest project as writer-director is Stalag Luft III - One Man's Story, about a POW during WWII.
Director of Photography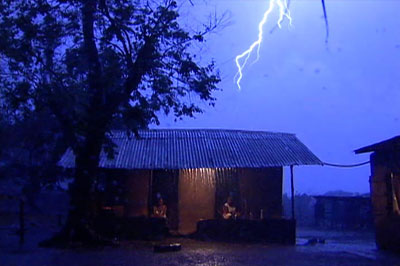 Bill Carlson is an award winning cinematographer who has shot in over 70 countries worldwide for PBS, National Geographic, Discovery, TF1 and many more. Some of his dramatic feature work includes (2006) Hiding Victoria, starring Anita Gillette (Shall We Dance? Miramax), and Margo Harshman (Even Stevens, Disney). Bill also served as director of photography on the PBS documentary film, America's Lost Landscape: The Tallgrass Prairie, narrated by Annabeth Gish, receiving the prestigious CINE Golden Eagle Award, as well as the International Documentary Association's Pare Lorentz Award.
Post Production
Our post production partner is Splice Here, Inc. in Minneapolis. Our talented team includes: Ben Watne, editor, Kent Militzer, music supervisor and sound mix, who also created original music with David J. Russ, Brian Olson, graphic designer, Michael Sandness, colorist and Nicole Martin, post production coordinator. Splice Here is known for their high end, full service post production facility. They have several films to their credit, including the award-winning PBS feature documentary America's Lost Landscape: The Tallgrass Prairie.
www.splicehere.tv